Insomnia Should Not Be Left Untreated: Consult a Psychotherapist
None but only one who lays awake at night when the entire world sleeps knows well how upsetting and distressing is spending hours on the bed and waiting for the morning to come. Insomnia, one of the widespread sleeping disorders, is experienced by millions of individuals from adolescents to elderly and housewives to professionals. The sleep disorder refers to one's inability to stay sleeping at night even after lots of endeavors, hectic day routine and willing sleep earnestly to come. The non-restorative sleep adversely impact in all aspects taking a toll on your mood, energy as well as ability to perform the needful, that you family, workplace of kids expects from you. Truly frustrating enough, during the day time when you feel drowsy, fatigued and simply loss your concentration.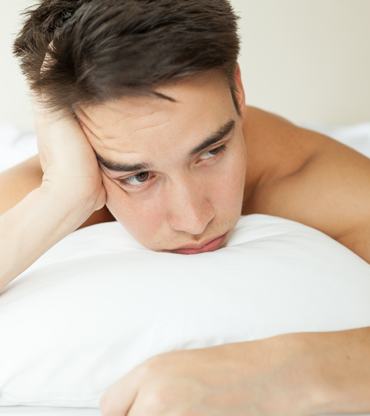 As per version of the New York based, fairly distinguished and demanding psychotherapist Dr. Jonathan Lauter MD that don't be depressed how critical is the stage of your insomnia. Instead, what is most important for you is without making further delay or consuming sleeping pills, get in touch with a physician specializes in psychiatry for consultancy, suggestion and management of the issue. If insomnia remains untreated and it turns into chronic stage, it can harm you severely damaging you both mentally and physically to a great extent. Among a few of these health problems that are commonly reported to be the outcome of insomnia are obesity, diabetes, high blood pressure, cardiac problem or even stroke or Alzheimer's disease.
According to the learned physician that most people come to his clinic are found suffering from acute or short term insomnia. This is basically a temporary problem experienced by most men and women due to excessive travel, hard work, grief, stress or hormone related issues. Addressing this kind of problem is not much difficulty and only by necessary counseling and changes in daily routines patients can come out of the problem. However, for chronic insomnia whereas you experience regular sleeping trouble, which needs comprehensive management and treatment takes longer period of time.
If you or your family one is suffering from sleeping disorder continually, take an immediate appointment of Dr. Jonathan Lauter, MD. At present he is operating as the Chief and Director of Child and Adolescent Psychiatry-Outpatient Clinic at Elmhurst Hospital Center. Patients or their families can also reach the doctor at his personal care center, which is opened in Manhattan in the recent years. In his clinic as well as in the famous hospital he has been prepared with an expert and dedicated team containing occupational therapists, psychotherapist, counselor and other care professionals.
Please don't forget to take the details of your medical history including prescriptions and other reports while you meet the doctor. The first sitting is mainly focused on evolution process. This is typically done by his junior team members, provided the case is a very critical one. The knowledgeable physician offers his insightful management solutions, necessary advisory in terms of changing of lifestyle, food habits or general workout sessions and help patients to get rid of their problems.