Practicing Yoga has Both Physical and Mental Health Benefits
Yoga might be a growing fitness trend but it has actually been around for at least the last few hundred years. Actually, the earliest documented mention of yoga "practices" were from Vedic texts dating back 5,000 years or so but some experts speculate yoga could be twice as old (we just don't have the solid evidence to prove it).
Aside from the exact date of yoga's original inception and development, we know it today as an effective means for maintaining good health. We know that people use it all over the world to reduce stress, lose weight, regulate mood, and relieve pain.  How else can you explain the popularity of the many Euro-Spa retraite de Yoga around the world?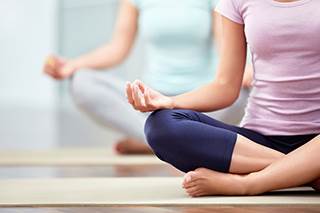 Indeed, yoga has many benefits, both physical and mental. Anybody looking to get more control of their health should definitely consider its low-impact, no-equipment approach to better health consciousness.
The Physical Benefits of Yoga
Obviously, yoga has many physical benefits; after all, the practice requires specific breathing and stretching. As such, yoga provides the following physical benefits:
reduce chronic pain

improve flexibility

regulate metabolism

reduce body weight

increase muscle tone

reduce risk of physical injury

increase muscle strength

improve athletic performance

increase energy levels

improve respiratory function

improve cardiovascular health

improve vitality, overall
The Mental Benefits of Yoga
Physical improvement is important, of course, and particularly during a time when so many chronic diseases could be prevented with better lifestyle management. But what may be more impressive about the practice of yoga is that its meditative focus provides many mental and emotional benefits too.
Primarily, the best overall physiological benefits is that exercise—of any kind—reduces stress.  When you work out and expend energy to build strength/muscle/health, you also relieve stress in more comprehensive ways.
Accordingly, practicing yoga can offer the following mental and emotional health benefits:
better mental clarity

relaxed mind

improved focus

sharper concentration

a richer sense of calm

more focused attention

lower patterns of chronic stress

improve physical awareness